Markus Giesler's research adopts an augmented and dynamic sociological view on the creation of markets and the customer experience. He has published in the Journal of Consumer Research, the Journal of Marketing, and Marketing Theory. He also serves as an associate editor at the Journal of Marketing and on the ERBs of the Journal of Consumer Research, Consumption, Markets and Culture, Marketing Letters, and Business & Society.

Publications
Not included here are book chapters, conferences proceedings, and working papers (upon request).
---
What is Big Design?
Most of Markus Giesler's current research revolves around a marketing subfield called "market system dynamics (MSD)" or "big design" that allows us to better understand consumption phenomena by investigating how consumers, managers, policy makers, and other social actors both shape and are shaped by markets. The figure below (taken from Giesler and Fischer 2016, MT) illustrates some of the theoretical benefits of this lens.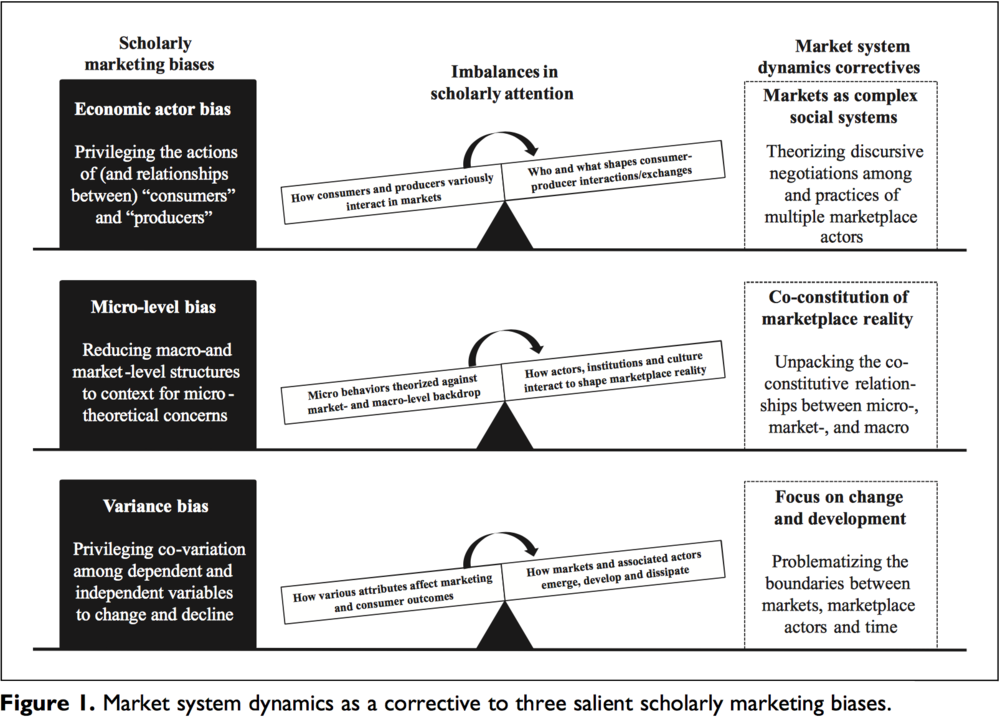 Theoretical and Practical Benefits
To learn more about the theoretical and methodological benefits of the market system dynamics lens, please read this Marketing Theory special issue or this Journal of Consumer Research tutorial. To learn more about the "applied" benefits, please read the Big Design Lab blog or visit Big Design @ American Marketing Association. To learn more about how Markus fell in love with this approach, please read this interview.
---